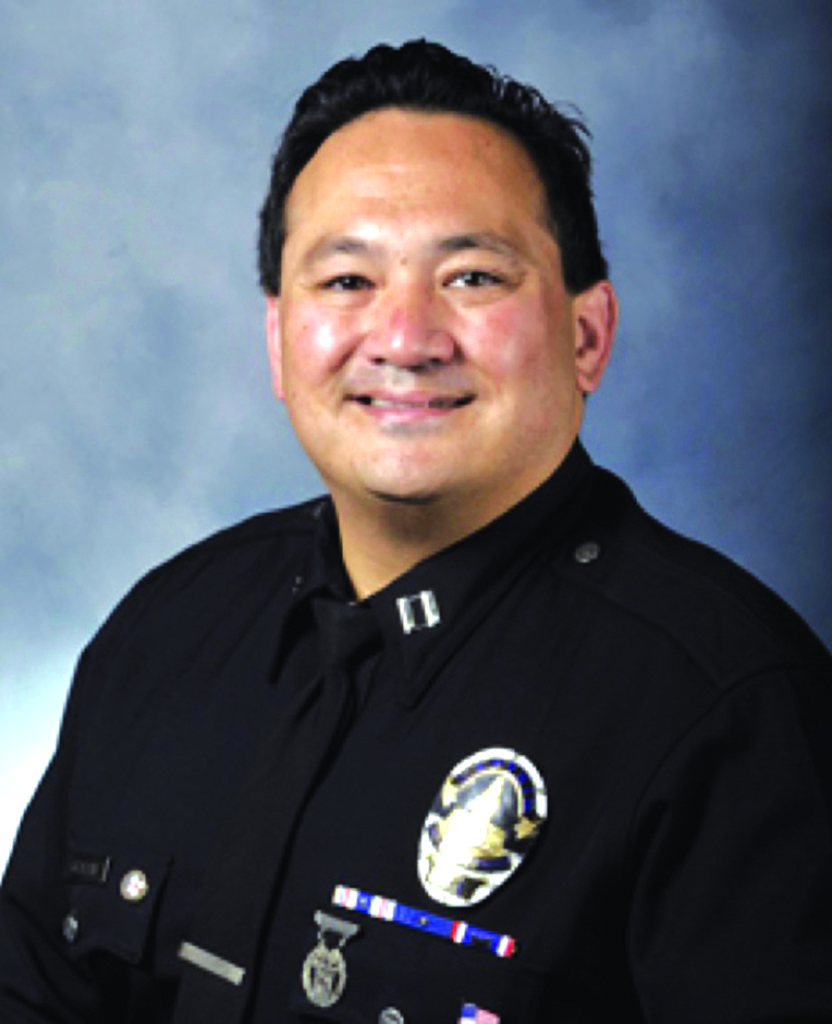 By Abner Galino
A reception for the first
Filipino American to ever become a police commander in the Los Angeles Police
Department (LAPD) is set on Wednesday (October
9) noon (11:30 a.m. to 1:00 p.m.).
Commander
Donald Graham, the LAPD Homeless Coordinator is the first Filipino American to
rise to the rank of Police Commander in LAPD's 150-year history.
The
significant event (to be held at LAPD Headquarters Facility, Memorial Wall
Courtyard at 100 W. 1st Street
Los Angeles) is to be emceed by no other than
Philippine Consul General in Los Angeles Adelio Angelito Cruz.
Cruz
will be joined by prominent Filipino Americans in public service that include City
of Los Angeles Public Works Commissioner Jessica Caloza,
Miss America 2001/Miss Hawaii 2000 Angela
Baraquio Grey, City of Los Angeles Deputy Mayor of Budget and Innovation Miguel
Sangalang,
City of Los Angeles Department of Water and Power Commissioner
Susana Reyes and
City of Los Angeles Building and Safety Commissioner Joselyn
Geaga-Rosenthal.
Other
notable guests include City of Los Executive Director Richard M. Tefank, Board
of Police Commissioners
LAPD Chief of Police Michel R. Moore, State of
California Department of Health Care Services Assistant Chief Ronald C. Lizardo,
Deputy Chief Dominic Choi, Operations-Central Bureau
Deputy Chief Blake Chow,
Transit Services Bureau
Captain Jonathan Tom, Commanding Officer-Critical
Incident Review Division
Captain Jennifer Thomas, Commanding Officer-Risk Management
and Policies Division
Captain Steven Embrich, Commanding Officer-West Valley
Area
Captain Ernest Eskridge, Commanding Officer-West Valley Area
Director of
Transportation II George Yamanaka, Commanding Officer-Motor Transport Division
Police Administrator Terry Carter, Commanding Officer-Records and
Identification Division Police Administrator Elena Nihoa-Asucan.
Officers
and representatives of large organizations are also expected to attend the
ceremony, among them; The Law Enforcement Association of Asian Pacifics
(LEAAP), Los Angeles Filipino Association of Filipino Employees (LAFACE),
Filipino Association of Law Enforcement Officers (FALEO-LA), Los Angeles City
Employees Association (LACEA), and the Search to Involve Pilipino Americans
(SIPA).
Cultural
entertainment will be provided by the Philippine Chamber Singers and the Los
Angeles Doce Pares Eskrima.
Refreshments
will be provided.
For
more information, contact LEAAP Public Information Officer Terry Carter at (213)842-2408
or terry.carter@lapd.online.