'To All The Boys I've Loved Before' author explains why she put her foot down on casting the film's lead.
Since its release on Netflix last month, it's safe to say that To All The Boys I've Loved Before, the teen romantic comedy based on the young adult novel of the same name, has become a legit cultural phenomenon, turning star Lana Condor into an adored leading lady and even boosting sales of Yakult.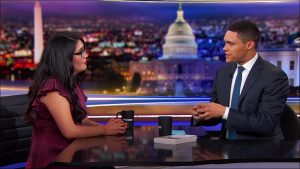 Author Jenny Han appeared on The Daily Show with Trevor Noah the other night to talk about the adaptation of her book, explaining why she insisted on having an Asian American actor play the lead character — an insistence that actually delayed the film, because producers couldn't understand why it was so important.
Read more »