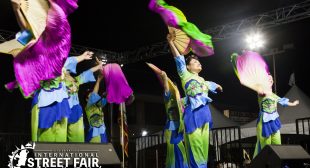 Cultural diversity not only makes America strong; it makes America fun, colorful, and gives it character. Celebrate American strength and character in the spirit of fun at the colorful International Street Fair & Diversity Festival in Artesia, Calif. on October 3.
Artesia will be closing down a portion of its downtown on Pioneer Blvd. Between 188th and 183rd Streets, to host its second annual festival of diversity from 11 am to 11 pm. The festival has a little something for everyone; a kid zone, live music and bands, dancing, tons of cultural entertainment, food, arts & crafts, and even a beer garden.
Please click on the link for more details!